Welcome to
RLJ Dental - West Allis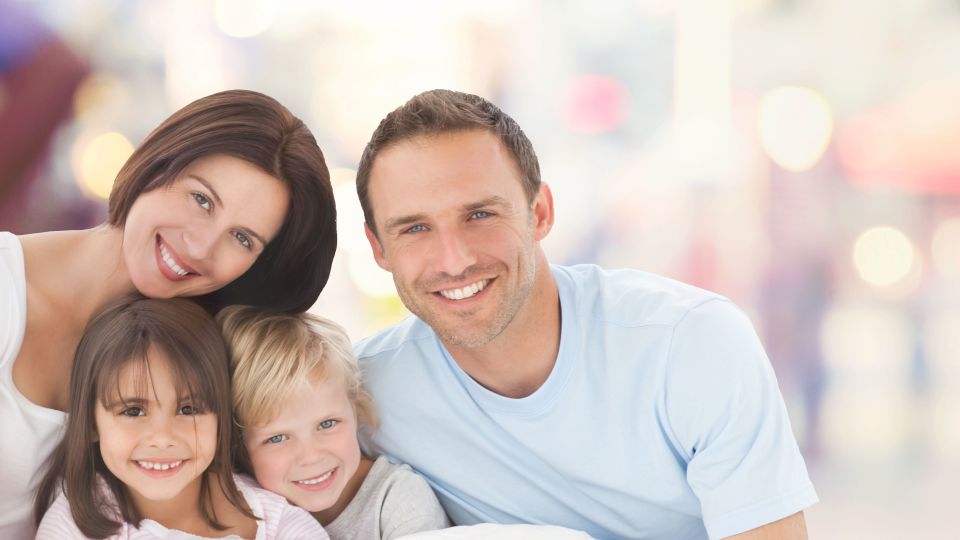 About Us
Welcome to RLJ Dental - West Allis!
Here at RLJ Dental - West Allis, you will find an experienced team of dental professionals ready to provide you with the highest quality of care for your oral health needs. If it has been a while since your last check-up or you are simply looking for a new home for dental care, you are probably wondering, "Is there a dentist near me who can provide excellent service at an affordable price?" Fortunately, you have found the answer here at RLJ Dental - West Allis. Our highest priority is your satisfaction and comfort for everything from cosmetic teeth whitening to root canal therapy.
Here at RLJ Dental - West Allis, we focus on the connection between dental care and your body's overall health. We are dedicated to the idea that your oral health directly affects your overall health, so even a minor toothache or routine root canal requires serious attention and individualized care. The dentist will work with you to develop an effective regimen for dental hygiene, preventative maintenance, and regularly scheduled exams. In order to provide the best possible service, our entire dental team pursues continuing education and professional training in the latest diagnostic techniques, treatment, and technology. In addition to caring for the physical integrity of your teeth and restorative structures such as dentures and dental implants, we also monitor any changes that could indicate diseases or disorders that might require the specialized service of an orthodontist, endodontist, periodontist or prosthodontist.
Take the first step towards enjoying the beautiful smile you deserve by calling us at 414-327-4100 to schedule an appointment today!
Comfort Dentistry
It is quite normal to feel anxious about visiting the dentist, but you can relax as the gentle dental professionals here at RLJ Dental - West Allis assess your particular needs and take the time to discuss your best dental care options. You can count on our experience and expertise to provide care that is as pain-free as possible even if you have particularly sensitive teeth.
Cosmetic Dentistry
At RLJ Dental - West Allis, we want your smile to look as good as it feels. Our dental team can help you smile with pride by effectively treating problems that range from discoloration to misalignment.
Teeth Whitening Take Home Trays
Even the most carefully treated white teeth can fade over time or become discolored as the result of diet, personal habits, or aging. Now, you can achieve a dazzling smile with a customized teeth-whitening kit that utilizes personalized trays and a powerful gel that you apply yourself in the comfort and convenience of your own home.
Composite Resin and Porcelain Veneers
If you are unhappy with chipped, slightly crooked, misshapen, or discolored teeth, dental veneers may be right for you. Veneers are an ideal alternative to minor orthodontic treatment and are permanently bonded to provide you with a beautiful smile for many years to come. Dental veneers can also provide relief from the tooth pain associated with worn enamel.
Restorative Dentistry
Are you experiencing a toothache? Have you chipped or broken a tooth? Do you need a professional dental examination to find the cause of your pain? At RLJ Dental - West Allis we offer a comprehensive suite of restorative procedures from fixing a cracked tooth to root canal therapy. These services do more than just improve the appearance of your smile. Our goal is to provide pain relief, restore function, and ensure future oral health.
Implants
Dental implants have become the gold standard for tooth replacement. Missing teeth can lead to a number of other oral health problems such as deterioration of the jawbone or even bite misalignment due to remaining teeth shifting toward the empty space. However, at the end of the implantation process, you will enjoy a permanent, stable replacement that enables proper function and promotes healthy bone growth.
Oral Surgery
If you need a tooth extraction or wisdom teeth removal, we can save you the time and money of making an extra trip to see an oral surgeon. These procedures require only local anesthesia and can be performed here at our facility.
Innovative Technology for Dental Care
We utilize the most advanced, up-to-date technology in order to diagnose and treat dental problems with the highest level of accuracy and effectiveness. You no longer have to deal with time-consuming, uncomfortable traditional dental x-rays. Instead, we use non-invasive, painless equipment to instantly produce high-resolution dental images that allow our dentist to identify problems that would normally remain undetectable and untreated.
We are able to reduce the duration of your dental visit by using the iTero Element digital scanner to quickly obtain an extremely high-quality image of your entire dental structure. With the iTero scanner, you are able to see not only the current condition of your teeth but also a before-and-after-simulation of your ideal smile – and this is all done without the discomfort of using dental trays and impression goo to produce a physical model.
Make an Appointment Today!
Our dental team is ready to help you achieve and maintain the smile you've always dreamed of having. Call us today at 414-327-4100 to schedule an appointment for your comprehensive dental care.